Welcome to Guardian Pool Care
We at Guardian Pool Care want you to fall in Love with your pool again, and this is the place to come for accurate advice and real solutions to your pool, spa and water feature needs. Committed to making it easy for you to enjoy your pool.
Have questions? Go Poolside with Bill and submit your questions or read his latest blogs to get the latest tips and updates on how to care for your Pool, Spa and Water Feature.
We offer professional experienced service for all equipment repair, automation and remodel needs.  For a complete list of services click see our menu under services.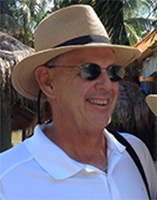 Message From Bill
Locally owned and operated. Certified Pool and Spa Operators
Members of the NSPF & The Better Business Bureau


Experienced in serving the Real Estate Industry